« Previous Post
Next Post »
Rob Yong
posted 4 years ago
Dear DTD Members,
Since announcing the partypoker DTD agreement Nicola and Glenn
(right) have been inundated with emails and messages so they have prepared these FAQ's for you. This blog post addresses the questions that I am most likely to be asked in the DTD bar and smoking area!
Rewinding to Jan 2014
Last year I blogged about the stagnation of UK poker, apportioning some of the blame to the online poker sites who, in my opinion, were focussing on the short term revenues from high volume grinders at the expense of investing in grass roots poker, welcoming new players into this game that we all love and developing their software and products to provide a genuine level playing field for recreational players.
I said that we desperately needed one of the big online poker giants to step up and take on the challenge of re-generating the UK poker scene - it is a lot easier to introduce someone to poker when he is sitting at home in his y-fronts and slippers than drag him out of his house to a live casino card room, which in itself can be a daunting experience for a first-timer.
I volunteered my own time and DTD's services to work with such a company to help them bring the trust back into online poker by working hand in hand with the UK Poker Community.
But I then got knocked off course
I then got knocked off course from my online poker mission when DTD agreed to host the £3M WPT UK. This meant that I was chained to DTD's online deal with iPoker until the end of October because we needed to run such a long online qualification campaign to ensure that DTD repaid partypoker's and WPT's faith in hosting a WPT Main Event outside of London.
Back to the job in hand
After the WPT UK, I decided to renew my search for an online partner who had the scale, reach and genuine appetite to re-ignite the UK market. I got off my backside and went to see the decision makers at potential online partner companies and, after considering the options, I signed a contract with partypoker in January and met face to face with all partypoker departments in Gibraltar and London. I am pleased to report that all levels of the partypoker organisation are fully behind improving their poker offering and growing the UK market, I am a great believer in 'where there is a will there is a way' and there is a strong will from partypoker which is exactly what I was looking for.
DTD and partypoker already make a good team
DTD's first co-operation with partypoker was the '24hr Big Game' - I am still trying to forget about that AA QQ hand with Tony G, then 'The Road To Old Trafford' - won by Sam Trickett (below) who donated all his winnings to charity
, and most recently the record breaking WPT UK in Nov 2014.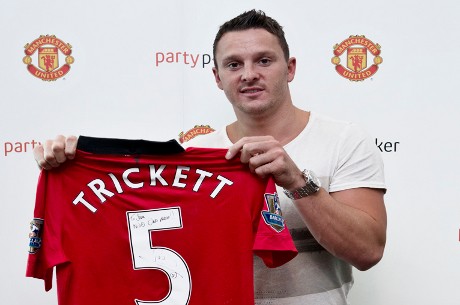 DTD's Live Club will get bigger and better
DTD's Live Club will have partypoker branding which my long suffering partner, Alex Ottewell (right), is currently project managing with partypoker
DTD's monthly £300 Deepstack will be rebranded 'The partypoker Deepstack' and grow to be the biggest mid-range buy-in live event in the UK by qualifying hundreds of DTD and partypoker players every month
DTD's Grand Prix will be rebranded 'The partypoker Grand Prix' and we plan to officially launch the partypoker DTD partnership with our largest ever Grand Prix bringing DTD and partypoker recreational players together at the DTD Club

The partypoker WPT is agreed in principle to be at DTD for the next 3 seasons and will be DTD's flagship higher buy-in event that we look to build each year
WPT's Hermance Blum: "au revoir DTD online and bonjour partypoker UK"
DTD Online Poker ceases to exist on Feb 19th – we are now part of partypoker UK with a dedicated DTD tab to be displayed within the partypoker lobby which is where you will find DTD online satellites and tournaments accessible to all partypoker players
DTD iPoker accounts are not being migrated to partypoker, DTD players need to open a new partypoker account here or just use their existing partypoker account
The partypoker software, cash games, STT's and MTT's, is compatible with Windows, Mac, iPhone, iPad and Android
Sky Poker UKPC Mini £110 and UKPC Main Event £1M online satellites will run on partypoker from Mon 9th Feb and UKPC Mini Online Day 1's on partypoker from 16th to 19th Feb
Dedicated focus on the UK Poker Community
The partypoker Grand Prix UK Tour
To generate interest in poker at the grass roots level across the whole of the UK, we will be launching 'The partypoker Grand Prix Tour', planned to be £50 buy-in with £250,000 GTD for each leg. 5,000 entries requires 'DTD size' venues and Gary Oakes (right) is in discussion with various football stadiums
The partypoker Grand Prix Tour will bring the DTD experience to you – the full DTD Crew will be present including Simon Trumper to announce shuffle up and deal and the DTD Valets to serve you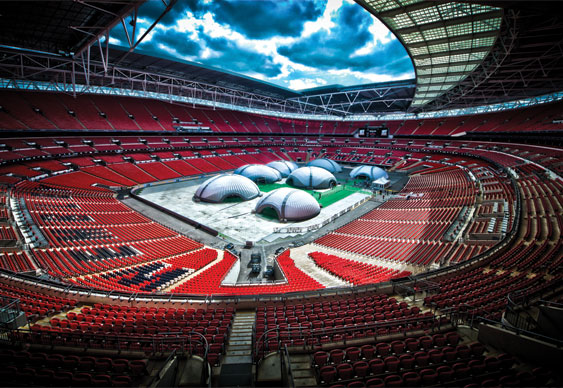 I will be personally working very closely with the key partypoker decision makers
As part of the partypoker DTD agreement, I will be personally working very closely with the key partypoker decision makers and will provide a consistent communication channel between them and the UK Poker Community. Currently the UK market is only 11% of the partypoker.com player liquidity, and if you include all of their regulated markets, a much smaller overall proportion, but add partypoker's significant 2015 UK investment in television, online and media investment to this partnership with myself and DTD, I believe with hard work and the UK Poker Community's support, the UK can become a much larger country on partypoker.com.
Keep the faith with me and please be patient and constructive
Rome was not built in a day and neither was DTD - it was two years and £2m of delay costs before the government would even let us open our doors, but even the most opinionated poker player in the UK would struggle to say that DTD has not delivered exactly what the UK Poker Community ordered.
I need everyone who has faith in me delivering to get behind partypoker UK and not bust my balls over any previous partypoker experiences or current partypoker niggles, gripes and moans. Equally, please do not keep any current constructive negative feedback to yourself, but rather than slaughter me, DTD or partypoker on social media, give me your constructive feedback on the Blondepoker Forum thread titled "Official partypoker UK Constructive Player Feedback" - I just need a little patience on your part to deliver the improvements.
Re-invigorating live and online poker in the UK means everyone will be a winner, not just recreational players but pro players will also benefit from a larger player pool.
What if we don't deliver?
Worst case scenario, throw your DTD membership in the bin and close your partypoker online account!
Thanks for taking the time to read this, Cheers Rob
P.S. On Sundays at 7pm, partypoker have a $200,000 GTD tournament ($200 buy-in), Nicola is doing a promo on this MTT for a DTD VIP £5000 Platinum Package
- if any DTD Live Club Member that signs up to partypoker this week and binks 1st place in this Sunday's partypoker $200K, DTD will give that person a £5,000 DTD VIP Platinum Package.
And can all you guys who drink my VIP bar dry at every DTD major poker festival when we put these nosebleed GTE's on for you – do me a personal favour and flick in the $200 so we can start building this weekly partypoker tournament into something even bigger and more special. In the last two weeks there has been plenty of value in this $200K GTD MTT so your help with this tourney will be much appreciated at the DTD bar next time I see you all
P.P.S. I promised our DTD VIP Hostess, Rebekah Hemsley that I would promote her Mis
s England campaign on my next blog post so here goes in Mr Simon Trumper's (self-appointed Head of DTD Female Recruitment) own words….."There are 2 ways to vote for DTD's Rebekah, either like her photo on this Facebook link or TEXT 'MISS SFH316' to 63333"
< Previous Post
Next Post >
---
Posted by Rob Yong on 4 years ago